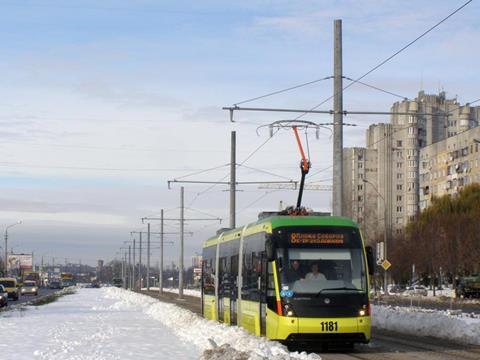 UKRAINE: Trams started running on Route 8 of the metre-gauge network in Lviv on November 17. The fast tram route links Plosha Soborna with the residential district of Sykhiv in the south, partly using newly built tracks that run south of Kinoteatr Dovzhenka.
The end-to-end journey time is 25 min. Services run every 5 to 6 min using 13 trams, including seven produced by local manufacturer Elektron.
The project was funded with a €6m loan from the European Bank for Reconstruction & Development €12m and €5m from the German Environment Ministry. The city also contributed.
Operator Lvivavtodor has also introduced e-ticketing. The EBRD has also contributed to this, providing a €10m loan.