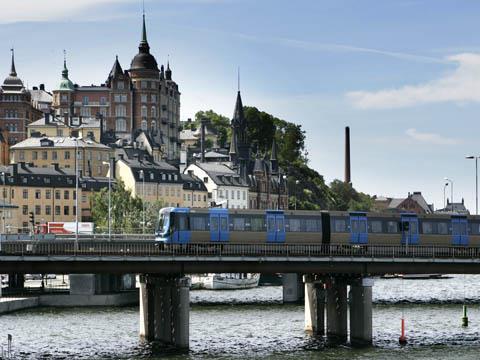 SWEDEN: A contract for Ansaldo STS to resignal the Stockholm metro's Red Line was unilaterally terminated by transport authority Storstockholms Lokaltrafik on November 7.
'There are fundamental shortcomings in Ansaldo STS's delivery and we do not trust Ansaldo STS to deliver under the agreement, so we cancelled the contract', said SL CEO Caroline Ottosson.
The €80m contract to replace the existing signalling with communications-based train control to increase capacity was signed in late 2010. The contract covered the 41·2 km line with 36 stations, as well as onboard equipment for 30 trains, and was expected to be completed by September 2013 without interruption to services. However the project has since suffered from delays, and trains are still operating using the older signalling system.
Ansaldo STS said it had been asked to repay advance payments of about SKr231m, VAT of about SKr57m plus interest by November 17, in addition to penalties estimated at SKr163m.
The supplier said it believed the termination of the contract and the request for reimbursement and damages was 'without grounds'. As a result, it was 'evaluating all the judicial initiatives to defend its rights, including the payment of works performed up to date under the contract with SL'.