Tuesday 3rd December - Thursday 5th December 2019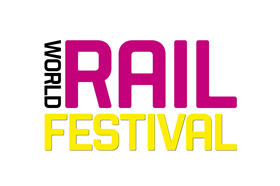 Amsterdam, Netherlands
The World Rail Festival is a world leading event that attracts global public transport operators to Amsterdam.
Website: https://www.terrapinn.com/conference/rail-festival/
Over 800 attendees join us to discuss commercial strategy, digital transformation, next generation ticketing, customer experience, revenue management, MaaS and smart mobility, stations, connectivity, real time information in the rail, bus and urban mobility sectors.
ALL-STAR SPEAKER LIST

The conference of the World Rail Festival features speakers from the most forward-thinking rail, bus and urban mobility operators, as well as outside in presentations from relevant industries such as Aviation, banking and retail.
Previous keynote speakers include Roger Van Boxtel (NS), Yves Desjardins-Siciliano, (Via Rail Canada) and Andrew Salzberg (Uber).


FUTURE-LED DISCUSSIONS

With six streams, the agenda covers everything from digital transformation, and competition to revenue management.
The programme will explore how technology and strategies are changing throughout the entire global transport industry.