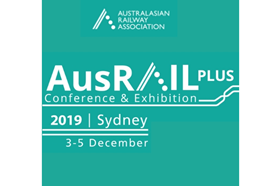 3 - 5 December
ICC Sydney, 14 Darling Drive, Sydney NSW 2000
AusRAIL is the largest rail event in Australasia and is hosted by the Australasian Railway Association, and supported by the leading industry associations, including the Australasian Railway Association (ARA); Institution of Railway Signal Engineers (IRSE); Railway Technical Society Australasia (RTSA); and the Rail Track Association Australia (RTAA).
Website: http://bit.ly/2k2U6SK
Conference
With the theme, 'Delivering Growth; Creating Opportunity; Embracing Technology', AusRAIL PLUS 2019 will attract over 900 senior attendees to the conference program which includes plenary sessions, technical streams, live polling sessions and forums with well-respected industry leaders and CEOs.
Exhibition
AusRAIL PLUS 2019 features Australasia's largest rail exhibition running alongside the conference with over 400 exhibiting organisations.
Networking
AusRAIL's networking and social events include the Welcome Reception, Exhibition Networking Drinks, and two conference dinners.
Young Rail Professionals
AusRAIL shines a spotlight on tomorrow's leaders – todays' young rail professionals.
View more information on the Pitching Competition, Scholarship and Mentor Rate.