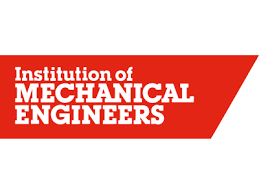 4 November
Institution of Mechanical Engineers,
London, UK
Website: http://bit.ly/2kffIvq
This seminar will reflect on recent experiences of introducing new trains and identify lessons learned from case study examples. You will hear presentations on the technical and non-technical challenges posed by future introductions, arming you with the insight you need to ensure the smooth integration of new rolling stock.

With over 7,000 new trains due to be delivered and introduced to the UK rail system by 2021, it is critical that the industry is fully prepared. Operators, rolling stock companies and manufacturers must work together to avoid costly disruptions to service, upset customers and regulatory penalties. Join this seminar to better understand how you and your peers can align to ensure seamless introduction and timely provision of service.

Benefit from case studies on each aspect of train introduction including from operators, manufacturers and owners of both passenger and freight vehicles. This knowledge will equip you to overcome the train, rail, depot and customer challenges associated with new assets.

You will also hear from key policy makers and regulators to understand expectations, benchmark your strategy, and ensure that you are fully compliant with the most relevant and up-to-date standards. Furthermore, the agenda will look forward to upcoming introductions and legislative changes to ensure you can take every possible step to ready your organisation for the future.

Improving New Train Introduction is the ideal event to network with peers from across the rail sector and discuss the next steps for the industry as it prepares to integrate such a high volume of new assets. Pose your questions to the speakers throughout the day to make sure that you maximise your learning and leave with the knowledge you need to thrive.