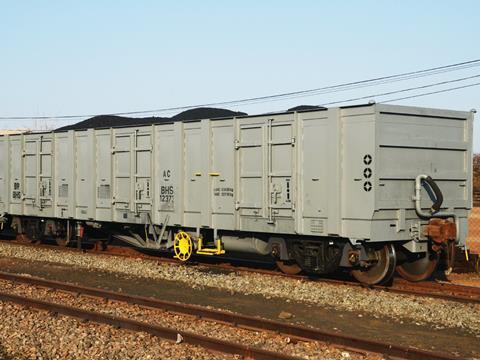 BOTSWANA: South Africa's Transnet Engineering is delivering 30 coal wagons, 260 salt wagons and 272 general purpose wagons to Botswana Railways.
The national operator is upgrading its fleet and has also called tenders for the supply of eight diesel locomotives.
The coal wagons have entered traffic on services linking the Morupule coal mine with the Selebi Phikwe power station.