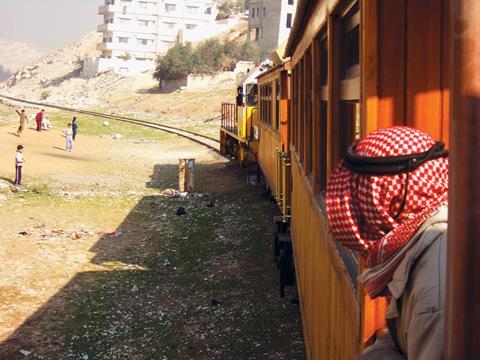 JORDAN: The Ministry of Transport is developing plans for a light rail link between central Amman and Queen Alia International Airport.
The proposed line would run for around 35 km on the existing Hedjaz Jordan Railway corridor between Amman station in the Al Mahatta district of the city and Jeeza, where a 2 km branch would be built to a new station at the airport.
The European Bank for Reconstruction & Development has been asked to provide support, and has invited experienced consultants to express interest by June 30 in a contract to undertaken an initial assessment of the outline feasibility of the scheme.
The consultant would advise on options including the choice of gauge (the existing line is 1 050 mm gauge), the use of tram, tram-train or main line rolling stock, and the potential for suburban rail services.
The study will also consider the potential for private sector involvement. Because of uncertainty about the ridership levels, EBRD envisages this could be through an operating concession or lease with the public sector retaining the demand risk.
The study is to be funded from the European Commission's Neighbourhood Investment Facility. The contract would begin in July and run for three months, with the possibility of being extended if further funding is made available.