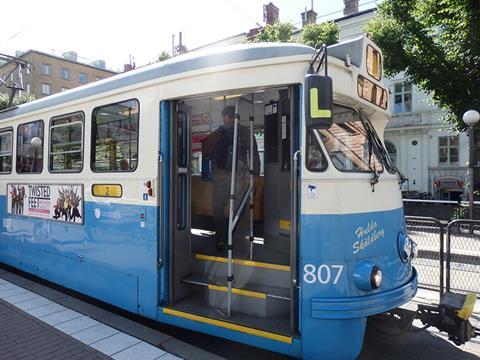 SWEDEN: Škoda Transportation has launched a legal challenge to the decision by Göteborg tram operator Göteborgs Spårvägar to select a consortium of Bombardier and Vossloh Kiepe as preferred bidder for a contract to supply 40 trams, with options for up to 60 more.
Alstom, CAF, Pesa, and Stadler had also bid for the contract. The initial award decision was taken on April 15, triggering the 10-day regulatory standstill period during which Skoda submitted its challenge.
Göteborgs Spårvägar said it is difficult to assess when the legal process will be completed, owing to the complexity of the contract and the time each party will take to respond. Once the administrative court makes a decision on the appeal, a new standstill period would be required in case of further appeals.
The 30 unidirectional and 10 bidirectional trams designated Type M33 would be between 29 and 33m long. Delivery is required by 2020, but following the operator's problems with the M32 trams supplied by AnsaldoBreda, Göteborgs Spårvägar has specified that an initial two vehicles should be delivered in 2018. This will allow them to complete 20 000 km of running in service before the rest are delivered.
The additional trams in the option could be similar to the initial batch, or ordered as cars between 40 and 45 m long.