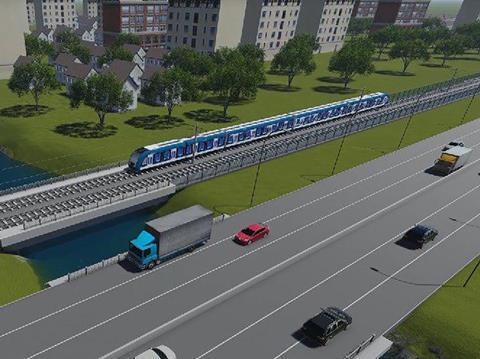 UZBEKISTAN: President Shavkat Mirziyoyev has approved plans for a 71 km electrified double-track passenger railway paralleling the Toshkent ring road. The orbital line would be designed to reduce road congestion and pollution in the capital, and reduce the need for public transport users to travel via the city centre to reach peripheral destinations.
The 26 stations would be located to provide intermodal interchanges with current and future transport routes, and would feature covered waiting areas on 120 m long platforms designed to accommodate five-car trainsets.
National railway UTY envisages that construction of the ring railway could be completed within three years at a cost of US$265m, of which US$185m would be met from the state budget and US$80m from Uzbekistan's Fund for Reconstruction & Development.