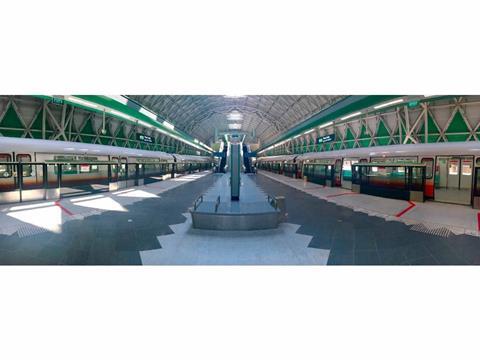 SINGAPORE: The Tuas West Extension opened to passengers on June 18. The 7·5 km western extension of the East-West Line runs above ground from Joo Koon to Tuas Link.
Four stations have been added to the metro network. Land Transport Authority expects that these will together serve 100 000 passengers a day.
The signalling system used on the Tuas West Extension is also being rolled out on the rest of the East-West Line, as well as the North-South Line. This is expected to shorten minimum headways from 120 sec to 100 sec.
A 26 ha maintenance depot has been built near Gul Circle station. The Tuas depot can stable 60 trains, including the 13 additional trains purchased to operate the Tuas West Extension.