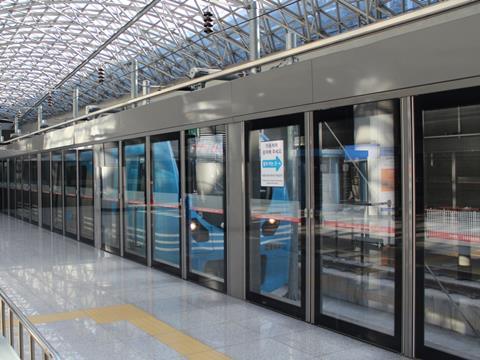 SOUTH KOREA: The Ministry of Land, Infrastructure & Transport has approved a project to extend Seoul metro Line 7 to Cheongna International City in Incheon.
Line 7 currently connects Jangam in the north of Seoul with Bupyeong-gu, where interchange is provided with Line 1 of the Incheon metro. A 4·2 km western extension to Seongnam on Incheon Line 2 is under construction and scheduled to open in 2020.
The 10·7 km extension from Seongnam to Cheongna International City would add seven stations, including an interchange at its terminus with the AREX airport rail link.
The estimated cost of the project is 1·3tr won. Work is expected to begin in the second half of 2021, with completion following in the first half of 2027.