Condition monitoring and predictive maintenance are changing the way in which increasingly busy railways are managed around the world.
With more and more sensors fitted to both rolling stock and infrastructure assets, the key challenge is turning the data into trusted data insights that can support improved reliability and availability.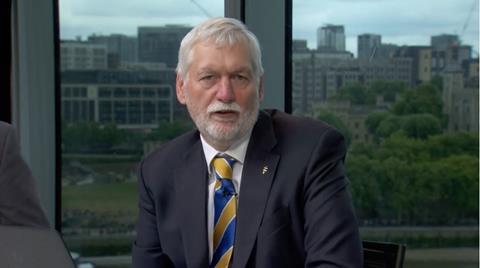 In this debate organised by Railway Gazette International, a panel of high-level speakers will address the key issues:
How far can existing rolling stock data be used to support a predictive maintenance regime, and what additional information is needed? How can the mass of data being generated be turned into meaningful information?
Who should be responsible for developing and implementing predictive maintenance policies in a fragmented industry? What are the respective roles of the train operator, vehicle supplier/maintainer and infrastructure manager?
What is better outsourced, what should be managed in-house and when?
What is more important for railway operators: increased reliability and availability or lower maintenance costs? How far do the benefits of a predictive maintenance regime trickle down into other aspects of railway operations?
Since in many markets, the rail networks consume a large quantity of energy generation, how can operational benefits such as reduced energy consumption, energy efficiency, regeneration and storage be captured in business cases?
How far can operators and suppliers sustain R&D spending amid severe cost pressures?
What are the more mature operators doing today? How are some of these ideas being taken off the drawing board and applied to real life?
Moderator: Chris Jackson, Editor-in-Chief, Railway Gazette