High-capacity urban rail networks are becoming the essential mobility backbone of the modern city. Yet as we move into an era of technology-enabled 'smart urbanisation', metro operators and project developers will need to keep pace with changing user expectations while seeking to maximise operational efficiency.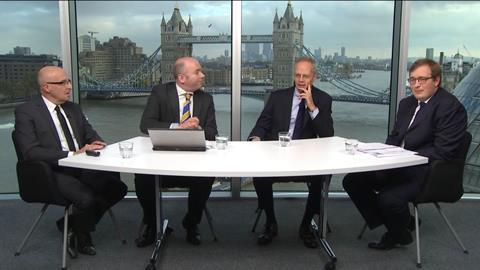 In this debate organised by Railway Gazette, a panel of high-level speakers addressed the following key issues:
What will the 'metro of the future' look like? How do we make the case for investment in metros amid the competitive threats of ride-sharing, taxi apps and lower-cost infrastructure such as bus rapid transit?
How can metro networks best be integrated with other urban travel options such as walking and cycling to offer seamless door-to-door mobility?
What are the particular challenges facing operators of legacy metros as they seek to modernise ageing infrastructure? What should be their investment and operational priorities?
How can technical tools such as LTE-based telecoms networks help to drive efficiencies and manage whole-life costs? What are the barriers to the adoption of advanced technologies?
To what extent should metro operators seek to migrate to driverless operation? Will automation become the default for future metros?
How far can modular, standardised components and sub-systems be developed to drive down operating cost for metros across the world?
Moderator: Nick Kingsley, Managing Editor, Railway Gazette