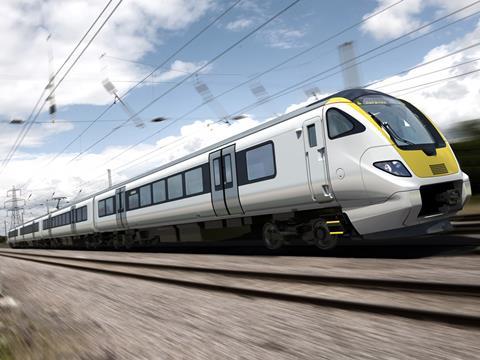 UK: The Abellio UK subsidiary of Dutch national passenger train operator NS announced on January 17 that it had signed an agreement to sell 40% of its Greater Anglia business to Japanese trading group Mitsui & Co.
Abellio said this would be the first time that a Japanese company had become a shareholder of a UK Train Operating Company. Abellio would continue to have a majority stake and be in overall control.
'We are delighted to have reached agreement with Mitsui, fulfilling our long-standing objective of running the franchise as a 60:40 joint venture', said Abellio Managing Director Dominic Booth. 'With the introduction of Mitsui's knowledge and experience, we look forward to delivering significant improvements for Greater Anglia's customers, including through the introduction of a brand new fleet.'
The deal is subject to final approval by the Department for Transport, which said the partial sale was 'a commercial decision for Abellio', which the government would only approve 'once both parties have satisfied us that passengers will benefit'. A DfT spokesperson said 'we welcome new entrants into the UK rail market and this is a clear sign of confidence in UK rail'.
Mitsui has diversified interests in sectors including infrastructure, transport, energy, IT and communications, with 138 offices in 65 countries. It first worked with Abellio through the West Midlands Trains Ltd joint venture of Abellio, Mitsui and East Japan Railway which is one of two bidders that the DfT has shortlisted for the new West Midlands passenger franchise.
Based on the West Midlands joint venture, Abellio felt that Mitsui would be the best partner to take a stake in Greater Anglia, which operates the current nine-year East Anglia franchise that began on October 16 2016. The franchise has almost 2 800 employees and operates 1 300 inter-city, commuter and rural train services a day serving 132 stations in eastern England.
Abellio's announcement of the agreement with Mitsui came a six days after National Express Group announced that it had agreed to sell 100% of its Essex Thameside franchisee c2c to Italy's Trenitalia.