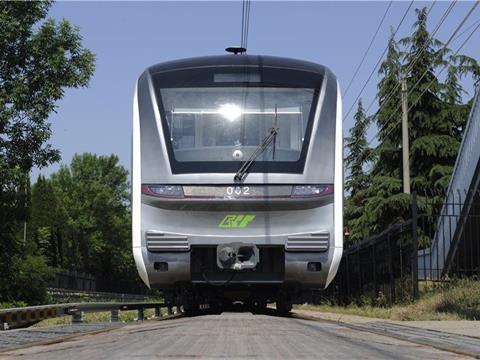 CHINA: A 2·5 km extension of Chongqing metro line 5 from Dalongshan to Dashiba was opened for revenue service on December 24, adding a single station to the route.
The extension comes just under a year after the inauguration of the first section of Line 5 between Expo Garden Centre and Dalongshan on December 28 2017. It brings the operational length of the route to 15·8 km and 10 stations.
As part of the city's master plan, Line 5 is to be further extended at both ends, eventually taking the line to 70·1 km with 33 stations. Of that, 48·3 km would be underground, 20·5 km elevated and the rest at grade.