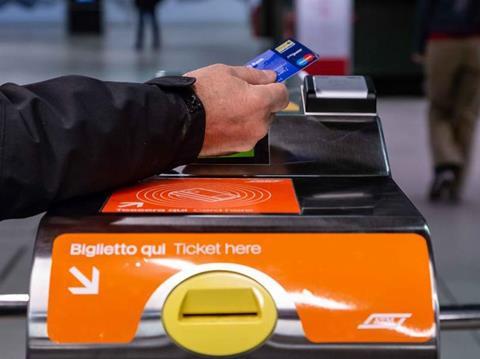 ITALY: Milano transport operator ATM introduced account-based contactless bank card ticketing across the metro network on June 29.
All 113 stations are now equipped with card readers at ticket gates that accept MasterCard and Visa contactless bank cards. Fares are valid for 90 min after touching in, so can be used for buses and trams, but only if the journey has started on the metro. Once 5G telecoms technology is rolled out, ATM expects to install contactless readers on the surface transport routes as well.
ATM began testing a contactless reader at Loreto station on May 14. SIA has supplied the technology with technical support from Aitek, Intesa Sanpaolo and Microsoft, and Ingenico has supplied the card readers.