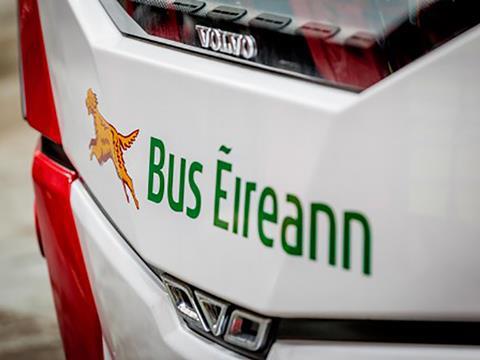 IRELAND: The National Transport Authority has awarded Cubic Transportation Systems a contract worth more than US$4m to supply and maintain a mobile ticketing system.
This will included a mobile app enabling users to purchase and present tickets for multiple operators. It is to be piloted on a number of Bus Éireann regional routes later this year, with further routes to be added on a phased basis.
The technology is based on systems which Cubic has supplied to Los Angeles, Washington DC, Chicago, New York, Köln and Brisbane, and the company's experience of providing ticketing management and distribution services for national railway Iarnród Éireann.
The contract forms part of the first phase of NTA's Next Generation Ticketing programme. 'The introduction of mobile ticketing represents a significant development in public transport ticketing in Ireland, but it is just the first of many changes in ticketing that we believe will enhance the provision of public transport across Ireland', said NTA Chief Executive Anne Graham.
The authority told Metro Report International that the main focus of the latest contract was on buses, as other forms of account-based ticketing are thought to be more suitable for future use on the rail network and Dublin's trams.