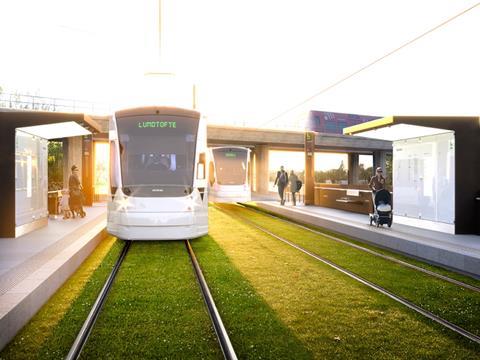 DENMARK: IVU Traffic Technologies is to supply its IVU.suite fleet management system for the Ring 3 light rail line in København, which is due to open in 2025.
The 29 Avenio trams that Siemens is supplying for the project will be fitted with an IVU.box.touch on-board computer running IVU.cockpit control software. This will provide route information to the driver and passenger information via IVU.realtime. IVU.fleet will processes location data.
The 28 km route with 29 stops will follow the route of the Ring 3 ring road around the western edge of the city, from Lundtofte in the north to Ishøj in the south. It is expected to carry 14 million passengers a year and offer an end-to-end journey time of 1 h. Metro Service is to provide 15 years of operations and maintenance.