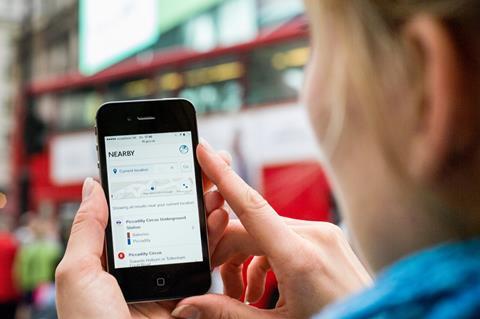 UK: Transport for London has made changes to its journey planner following analysis of depersonalised wi-fi connection data from the mobile devices of passengers at London Underground stations.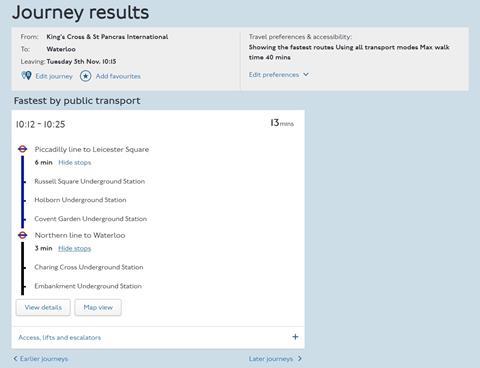 TfL previously relied on customer surveys of passenger flows, but the analysis of 2·7 billion data points collected since July has provided it with a better understanding of the routes people take, where they interchange and how long they may have to wait.
The data has been used to identify stations through which the time taken to travel was greater than had been allowed for in the journey planner, with timings for journeys involving 55 stations now adjusted.
At major interchanges including Baker Street, Canada Water, Earl's Court and Notting Hill Gate the timings now better reflect busy periods. At stations with high volumes of tourists such as Bond Street, Covent Garden, Leicester Square and Piccadilly Circus the timings take account of higher usage outside of peak periods, while at stations in outer London the revised times account for increased passenger numbers.
The data is also being used by TfL's advertising partner Global to improve the positions of adverts and measure footfall to assess the effectiveness of the advertising estate, which is expected to help increase revenue.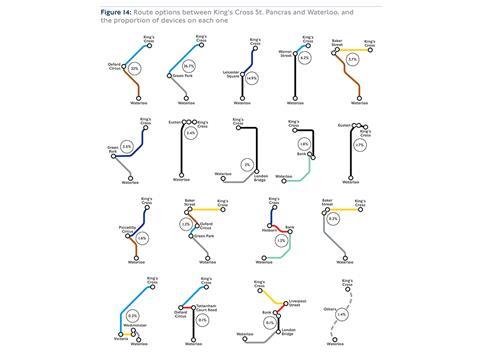 Work is now underway to see what further information can be sourced from the data. This will include developing an understanding of where passengers interchange on certain key routes such as King's Cross-St Pancras – Waterloo and Liverpool Street – Victoria, to see whether alternatives could be suggested at certain times. Aggregated data will also be used to help identify opportunities for targeted investment.
Planned changes to TfL's website and API include the provision of updated crowding data, live accessibility information and real-time information on TfL-concessioned rail services.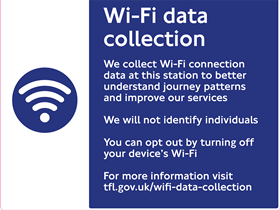 The data collection system was developed in-house by TfL, and uses the media access control address which wi-fi enabled devices send when searching for nearby routers. TfL stressed that all data is automatically depersonalised to ensure that it is not possible to identify any individual, and no browsing or historical data is collected.