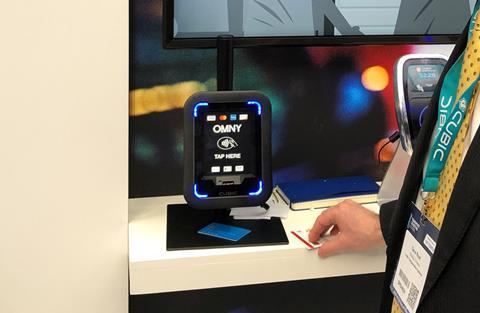 US: New York Metropolitan Transportation Authority expects to expand its OMNY account-based contactless fare payment system to include Subway lines 2, 5 and 6 in the Bronx by the end of February.
This would take the number of OMNY-equipped stations to 180, as part of plan to install the payment platform throughout all MTA buses and the entire Subway system.
OMNY is being rolled out by Cubic Transportation Systems under a contract awarded in 2017.
'The OMNY rollout remains on time and on budget and the rates at which people are adopting it as their preferred approach for payment continue to exceed even our most optimistic projections', said Al Putre, Executive Director of the OMNY Fare Payment Program at MTA.
Initially only full-fare single journeys are available on OMNY, but the MTA plans to introduce features such as fare capping and concessionary fares next year.
An OMNY smart card is planned for 2023, enabling OMNY to be used without a bank card or mobile device. This would replace the existing MetroCard introduced in 1994.