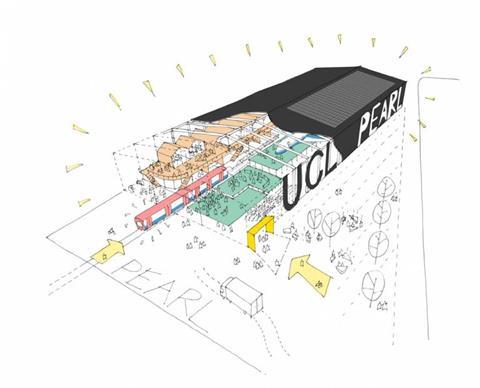 UK: University College London has announced plans to build a laboratory in the London Borough of Barking & Dagenham, which will be used to simulate the movement of people on large-scale environments such as stations.
The Person-Environment-Activity Research Laboratory will consist of a 14 m high building with 600 m² of reconfigurable floor space which can simulate various scenarios, smells and sounds.
The PEARL project is expected to be completed by 2021. It is an extension of UCL's 2006 Pedestrian Accessibility Movement Environment Laboratory which contributed to designs of proposed London Underground trains.