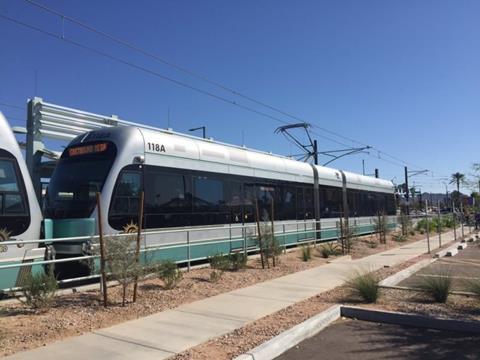 USA: Phoenix's Valley Metro has launched AlertVM, a free safety and security app which passengers can use to discreetly report suspicious activity, vandalism, graffiti, disruptive behavior and maintenance issues to staff, or receive notifications about service delays.
'We are committed to providing our riders with a safe and reliable light rail experience,' said CEO Scott Smith. 'The AlertVM app will help us more quickly identify and respond to issues through the eyes and ears of our riders. AlertVM will enhance our ability to keep our riders and our system safe and comfortable.'
The iOS and Android app has been launched as part of the operator's 'Respect the Ride' programme to discourage disruptive behavior. This includes a code of conduct, enhanced signage on rules for travelling, a 'Right and Rong' marketing campaign, an increase in security officers and to introduction next year of 'station ambassadors'.