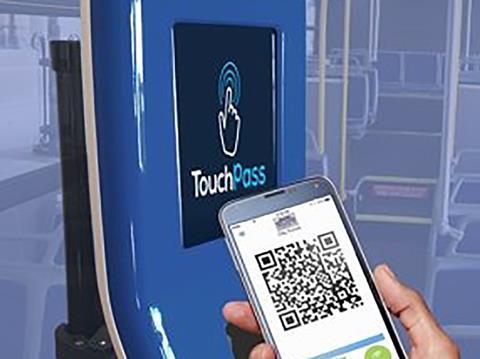 CUBIC: Cubic Transportation Systems has invested in Delerrok, which provides cloud-hosted electronic ticketing technology for small to mid-sized transport agencies. This will enable Cubic to offer Delerrok's TouchPass Fare system in combination with its Transit Management as a Service platform.
Announcing the investment and alliance agreement on August 7, Cubic said more than 70% of North American transport agencies were dependent on cash and paper-based fare products, and TouchPass would enable them to benefits from electronic fare collection systems currently used by larger authorities
'As an industry leader in the delivery of innovative transport technologies to major metropolitan cities around the world, we look forward to expanding our service to small and mid-market transportation customers with our strategic partnership', said Cubic Corp Chairman, President & CEO Bradley H Feldmann
'Working together, we can empower smaller transit agencies to provide a modern, full-featured system to their passengers without the long software development cycle and high capital and operating costs that are associated with custom-built solutions', added Delerrok CEO Bob Hamilton.