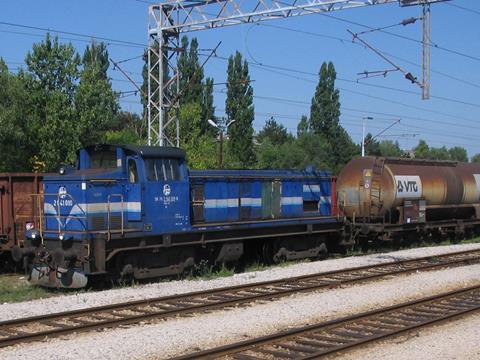 CROATIA: The planned sale of a 75% stake in HZ Cargo has been abandoned following the collapse of negotiations with Grampet Group, the Ministry of Transport announced on January 13.
A call for expressions of interest in the privatisation of the national railway's freight business had initially attracted seven responses, with Rail Cargo Austria, Czech investor AWT and Grampet Group submitting bids in mid-2013. Only Romania-based Grampet's bid was deemed to be valid.
The provisional privatisation agreement required Grampet to guarantee loans of €105m, pay the state a purchase price of €30m, invest €20m in modernisation and pay €10m for assets and other costs.
However, during its due diligence process Grampet raised concerns about property rights, ongoing legal disputes and the financial relationship between HZ Cargo and intermodal subsidiary AGIT. There was also concern about HZ Cargo's debt, which grew by €2·7m between September and December 2013. The main sticking point in the negotiations was a proposed €30m redundancy package for around 1 500 HZ Cargo employees, including many former military personnel from the 1991-95 war.
As a result of the delays to negotiations, a December deadline for Grampet to submit bank guarantees was missed. The privatisation was subsequently cancelled by the government.