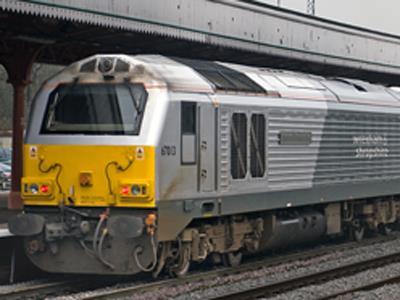 UK: On January 26 open access passenger operator Wrexham & Shropshire Railway announced that it was to cease trading, with its last train leaving London at 18.30 on January 28.

Wrexham & Shropshire launched open access trains between Wrexham and London Marylebone via Shrewsbury in April 2008, restoring direct inter-city passenger trains from north Wales and Shropshire to London which had been missing for many years.

The company was established as a joint venture between Renaissance Trains Ltd and Laing Rail, which already held the Chiltern Railways franchise covering the route between London Marylebone and the West Midlands. Deutsche Bahn subsequently assumed a majority stake in WSMR when it bought Laing Rail, and it sought to stem losses by seeking 'management synergies' with both Chiltern Railways and the Arriva Trains Wales franchise, which it took on last year as part of its acquisition of the Arriva group.

'Regrettably, we have concluded that the potential for further changes to the company's operations will not improve the financial position sufficiently', explained WSMR Chairman Adrian Shooter.

'The shareholders have invested in excess of £13m in launching the business and funding its losses, and have now concluded that there is no reasonable prospect that Wrexham & Shropshire can become profitable, or offer a return on this investment.'

In a statement the operator also cited the Moderation of Competition restrictions intended to limit revenue abstraction from the InterCity West Coast franchise, held by Virgin Rail Group. These prevented WSMR trains from serving important Coventry, Birmingham and Wolverhampton markets, despite its trains being routed through the region.

'Despite strong growth in passenger numbers, the business has not been able to generate sufficient revenues to cover more than 65% of the cost of operating the service and in 2010 alone suffered losses of £2·9m', the company said.