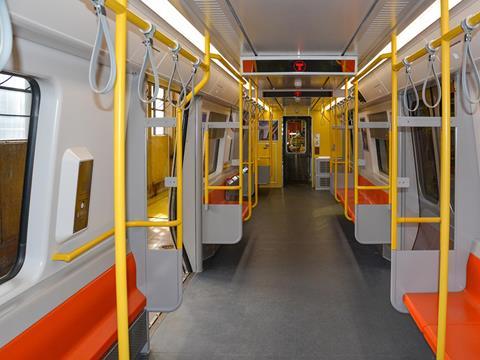 USA: Massachusetts Bay Transportation Authority has awarded Barletta Heavy Division a $217·7m design-build contract to modernise signalling systems to improve reliability and reduce headways on the Red and Orange metro lines in Boston.
Completion is planned for mid-2022, as part of MBTA's $2bn Red Line/Orange Line infrastructure improvement programme.
Digital audio frequency track circuits will replace the current analogue technology, providing the capacity to add additional speed commands to exploit the improved performance of the rolling stock which CRRC is building for the lines.
'Upgrading our core infrastructure is absolutely critical to improving reliability for our customers', said MBTA General Manager Luis Manuel Ramírez. 'Replacing our signal systems with cutting edge technology will allow us to maximise the performance of our new vehicles, increase capacity, and position us to respond to issues that may impact service faster and with more accurate information than we have today.'