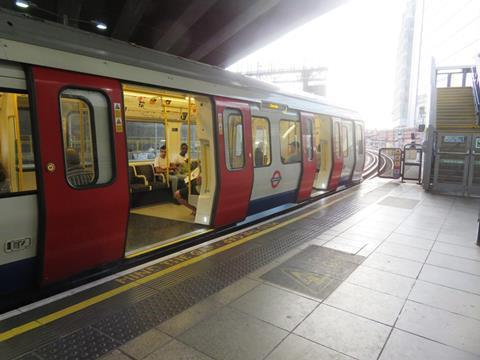 UK: A second section of London Underground's Circle Line was converted to automatic train operation over the weekend of August 31-September 1, with the commissioning of CBTC signalling under the Four Lines Modernisation programme.
Covering the so-called Signal Migration Areas 1 and 2, the work was the first section of the resignalling programme to include some of the busy flat junctions which are crucial to the operation of the complex sub-surface network.
The first Thales CBTC to be commissioned in March covered a pilot section of SMA 1 – the outer end of the Hammersmith & City Line between Hammersmith and Latimer Road. This was a relatively simple two-track railway apart from the Hammersmith terminus and depot connections. The second part of SMA1 now completed covers the section from Latimer Road to the Hammersmith & City Line platforms at Paddington.
Stage 2 runs from Paddington to Euston Square, including the junctions at Praed Street, where the Hammersmith & City Line joins the Circle and District lines west of Edgware Road, and at Baker Street, where the Metropolitan and Circle lines converge, together with a short section of the Metropolitan Line running north to Finchley Road. Both junctions rely on pairing train movements in opposite directions to maximise throughput.
At present, Transport for London expects to continue operating the existing service of 28 trains/h in each direction east of Baker Street, but the resignalling is intended to facilitate a future increase to 32 trains/h. Some Metropolitan Line trains have been temporarily suspended for a few days to thin out the service until the new signalling beds in.
The electro-mechanical signalbox at Edgware Road, originally commissioned in 1926, is to be handed over to the London Transport Museum for preservation.