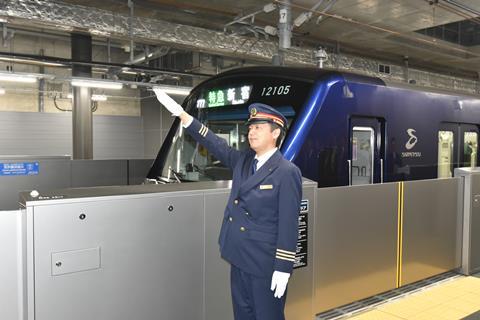 JAPAN: Ceremonies were held at Hazawa yokohama-kokudai station on November 25 to mark the formal completion of the publicly-funded link between the private Sagami Railway and JR East's Tokaido Freight Line.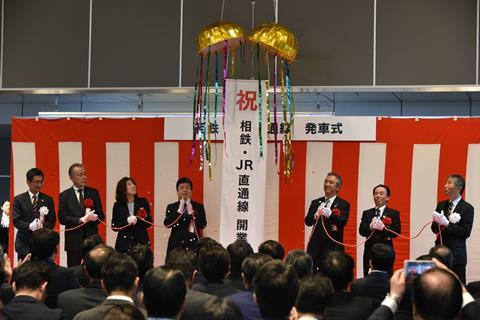 Built and owned by JRTT, at a cost of ¥111·4bn, the 2·7 km link will enable Sotetsu to operate through trains to central Tokyo from its Y-shaped suburban network west of Yokohama. Regular services from Futamata-gawa to Shinjuku are scheduled to start running on November 30, with the first train departing from Ebina at 05.43.
Following the formal inauguration by VIPs including Minister of Land, Infrastructure & Transport Kazuyoshi Akaba and the Governor of Kanagawa Prefecture Yūji Kuroiwa, the station master flagged off an inaugural train using one of the new Series 20000 EMUs that Sotetsu has procured to operate its through services.
Read more about the Sotetsu Link project in the December 2019 issue of Railway Gazette International magazine.