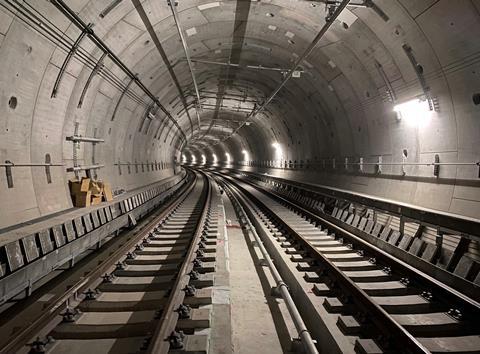 JAPAN: The completion of tracklaying on the link line connecting the Sotetsu and Tokyu railways was marked with a ceremony at Shin-Yokohama on July 8, attended by representatives from the two railways and the Japan Railway Construction, Transport & Technology Agency.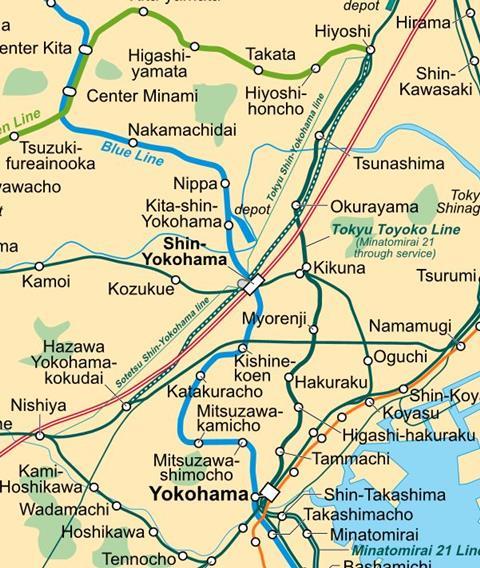 Being built by JRTT under an innovative public financing agreement, the 10 km underground line runs northeast from the Sotetsu network at Hazawa Yokohama-kokudai via Shin-Yokohama and Shin-Tsunashima to join the Tokyu Toyoko Line at Hiyoshi, 13·6 km from Tokyo's Shibuya hub. It will enable the two private railways to operate through services from Kanagawa prefecture and western Yokohama to central Tokyo from March 2023.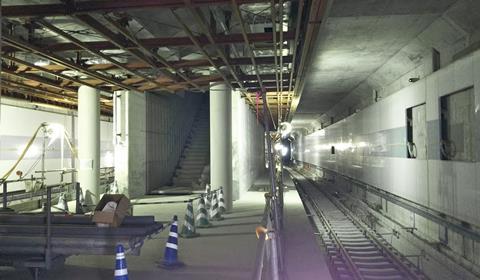 Shin-Yokohama will act as an end-on junction, where crews will change on the through services. Located below the Tokaido Shinkansen station, it will be both railways' first interchange with the national high speed network. It will also provide connections to JR East's Yokohama Line and Yokohama Municipal Subway's Blue Line.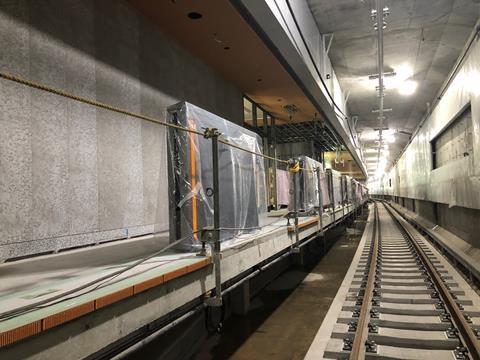 The Sotetsu-Tokyu Link forms the second phase in a complex project, following the completion in November 2019 of a 2·1 km connection between Nishiya on the Sotetsu Main Line and the JR Tokaido Freight Line at Hazawa Yokohama-kokudai. That allowed the start of through running from Ebina and Shonandai to Shinjuku, worked jointly by Sotetsu and JR East. Operating over 19·8 km of Sotetsu tracks, and 32·7 km on JR East, these trains offer an end-to-end journey time of 72 min, with two trains/h for most of the day and four in the peaks.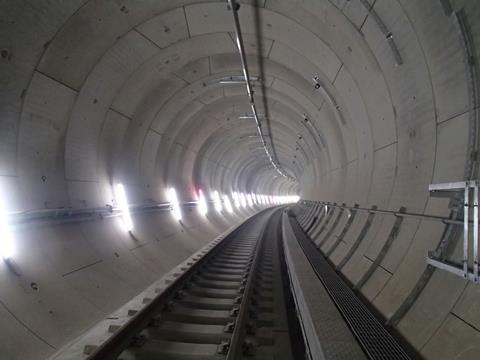 Opening of the Sotetsu-Tokyu Link is expected to cut the Futamatagawa – Meguro journey time from 54 to 38 min, comparable with today's best timing of 44 min from Futamatagawa to Shinjuku. Yamato to Shin-Yokohama will be cut from 42 min via a change in Yokohama to 23 min by direct train.
The start of direct Sotetsu-Tokyu services is expected to make the area northwest of Yokohama more attractive for businesses relocating from central Tokyo to avoid high property prices and rental costs. Various urban redevelopment projects are already in progress along the Sotetsu network, in anticipation of residents moving out of inner Tokyo for the same reason.