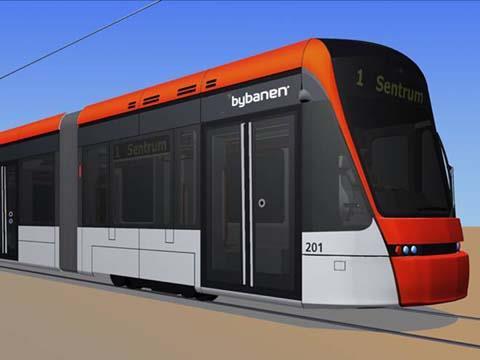 NORWAY: The Fjord1 Partner AS consortium led by Keolis has been awarded a seven-year contract with a two-year extension to operate the 9?8 km Bybanan light rail line in Bergen. The operating contract is valued at NKr400m, although this does not take into account the value of a future 4 km extension which is expected to open during the term of the contract.
The Fjord1 Partner consortium is led by 51% shareholder Keolis Nordic AB. Fjord1, which operates local transport in the Vestlandet region of Norway, holds the remaining 49% share.
The Bybanen infrastructure and rolling stock will be owned by the local authority, which has set up a subsidiary, Bybanen AS, to manage the maintenance of the line. Stadler Pankow is supplying 12 Variobahn trams for the route, which is due to open on June 17 2010.
According to Erik Bech-Jansen, Executive Vice-President of Keolis Nordic, the contact award marks the start of the operator's 'long-term expansion plan' in the Norwegian market.