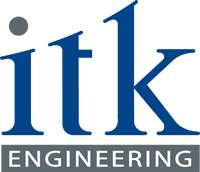 Address:
Im Speyerer Tal 6
76761 Ruelzheim
Germany
Tel: +49 7272 7703 0
Fax: +49 7272 7703 100
Email: rq-rail@itk-engineering.de
Website: www.itk-engineering.de/en
Innovation on the Track: Tailored Software and Smart Engineering
Drawing on our expertise in state-of-the-art software and systems engineering, ITK Engineering develops digital solutions for rolling stock and infrastructure for railway operators, system manufacturers and component manufacturers. Much of our effort focuses on tomorrow's tech such as Rail 4.0. Our cross-industry skill-set and synergies underpin our smart engineering capabilities. We develop and deliver versatile, future-ready software and system solutions tailored to your needs.
Our Strategic Areas:
Modular software architectures
Predictive Maintenance
Cyber Security
Distributed Acoustic Sensing (DAS)
Automated operation, safe and ultra-precise localization
ITK CENELEC Reference Workflow
Developed by ITK, the certified CENELEC Reference Workflow enables engineers to develop modular, scalable and testable architectures and software. Process-driven and standards-compliant, it delivers solutions that you will find easy to maintain and extend. This workflow supports the entire lifecycle from requirements gathering to appraisal. It also offers you the benefits of a highly automated roadmap and a quick start to the project with no process planning effort. Furthermore we provide risk management, traceability and documentation services, all from a single source.
Proven Services: On Track for your Success
Our comprehensive portfolio of services extends from consulting to training, and from individual software products through to system solutions. We draw on our deep knowledge of methods to support standards-compliant and safety-critical system development.
For further information visit our website https://www.itk-engineering.de/en/industries/railway-technology/ or contact us via rq-rail@itk-engineering.de
Facts & figures
- 1994 year of establishment
- 100% subsidiary of Robert Bosch GmbH since 2017
- Over 25 years of experience in custom-made systems and software engineering in various industries
- 1 300 employees worldwide
Brochure on Smart Rail Engineering:
Click here to read our brochure
https://www.itk-engineering.de/wp-content/uploads/2018/09/itk_engineering_rail_brochure_e.pdf
ITK Engineering Webinar:
Formal Methods in Railway Engineering: Significant Benefits in CENELEC-Development
Click here to watch the video on demand
Smart Engineering in Railway Technology: Innovations on the Track:
YouTube presentation
ITK Engineering at Safe.tech 2020:
Talk about "Solution approaches for highly dynamic software updates, in consideration of security aspects"
https://www.youtube.com/watch?v=9XwUlZ8mI8k
White Paper:
"Putting an Ear to the Track: Distributed Acoustic Sensing for Railway Use Cases"
www.itk-engineering.de/en/whitepaper/das-ohr-an-der-schiene-distributed-acoustic-sensing-in-der-bahntechnik/