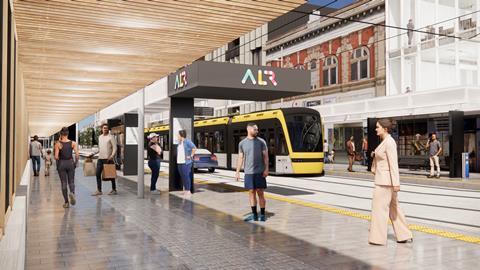 NEW ZEALAND: Dame Fran Wilde has been appointed as Chair of the board being established to oversee the Auckland Light Rail project. Due to begin work on June 1, the board will succeed the Establishment Unit Board which guided development of the Indicative Business Case.
'Dame Fran is a highly experienced director who has served as a Cabinet minister, mayor, and in senior governance roles on many significant central and local government as well as private sector boards', explained Minister of Transport Michael Wood on May 24.
Lucy Tukua, an experienced director who has worked with local communities, and Leigh Auton who has experience of urban design and infrastructure planning, local government and community engagement, have also been appointed to the board
A further four appointments are to be announced in Q3 2022.