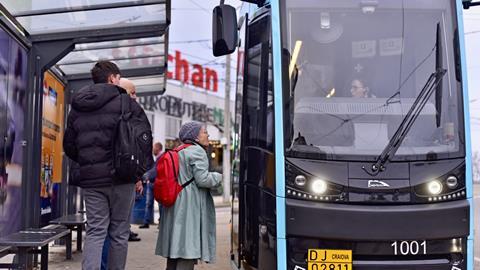 ROMANIA: The first of 17 Twist trams being supplied by Pesa Bydgoszcz has entered service in Craiova.
The three-section trams are 27 m long with a capacity of 218 passengers, including 58 seated, and have a maximum speed of 75 km/h.
Tatra-Yug was initially named as winner of the tender, but after an appeal from Pesa the firm was disqualified from the competition and the contract was awarded to the Polish company in July 2021.
Deliveries began in December 2022 and are scheduled to be completed by June. A total of 10 trams had arrived by the time the first entered service on March 16 following 500 km of test running.