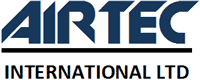 Address:
40 Couper St
Glasgow G4 0DL
United Kingdom
Tel: +44 141 552 5591
Fax: +44 141 552 5064
Email: enquiries@airtecinternational.co.uk
Website: www.airtecinternational.co.uk
Our Master 35® was the first Petrol/Gas Impact Wrench in the World and been in use for over thirty years removing/fitting Chair/Lag Screws and Fishplate/Joint Bar Nuts and drilling holes in Wooden Sleepers/Ties.
Removes/fits screwed fasteners in under seven seconds and because of its fast operation generates low vibration exposure.
Proven reliability, lightweight, easy to use and repair. Can be fixed to our Master Tool Carrier for limited production type applications on Narrow, Standard and Broad Gauge track.
Wrenches, Tool Carriers, Spare Parts and Impact Sockets and Auger Bits of all kinds available from Stocking Distributors throughout the world.
Products
Infrastructure
Track Maintenance


Maintenance machines
Tools & equipment