Address:
Streitfeldstraße 25, Haus B
D-81673 München
Germany
Tel: +49 89 413 25 73 0

Email: europe@moxa.com or via the contact form: moxa-europe.com/contact/
Website: www.moxa.com/rail
Facebook: https://www.facebook.com/MoxaInc/
LinkedIn: https://www.linkedin.com/company/moxa/
Twitter: https://twitter.com/Moxa_Europe
Moxa is an IRIS-certified global leading provider of a wide range of IP-based communications solutions. Moxa continually contributes its networking expertise and innovative technologies to the railway industry through new market-specific solutions and its membership of the IEC railway committee and Shift2Rail organization. With 35 years of experience in industrial networking, Moxa has a proven record of developing long-lasting, reliable products ranging from onboard to trackside, and end devices to network architecture. In addition, Moxa has been part of numerous successful deployments in major railway systems worldwide to deliver improved passenger security, enhanced traffic safety, and higher operational efficiency for the next generation of secure railway networks.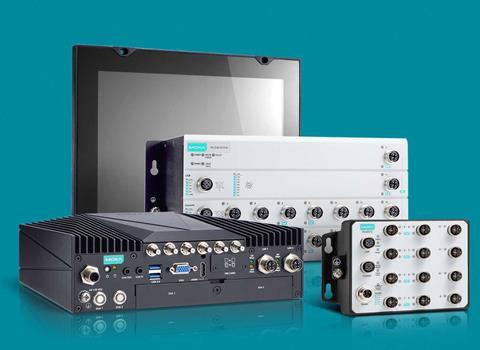 Integrated IP Solutions for Rail Systems
Moxa has a broad portfolio that provides wired and wireless networking, computing, controller, and I/O solutions for trains, trackside, at stations as well as the control center. Moxa's integrated IP solutions have been deployed all over the world in railway systems including CCTV, CBTC, TCMS, Passenger Wi-Fi, condition monitoring, and other railway systems.
Links: