Address (Company Headquaters)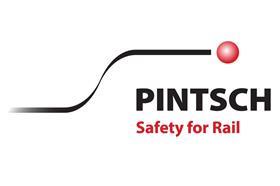 PINTSCH GmbH
Hünxer Straße 149
46537 Dinslaken
Germany
Tel: +49 2064 602-0
Fax: +49 2064 602-266
Email: info@pintsch.net
Website: www.pintsch.net
Subsidiary office
PINTSCH B.V.
Krommewetering 91
3543 AN Utrecht
The Netherlands
Tel: +31 346 5839-58
Fax: +31 346 5543-93
Email: info-nl@pintsch.net
Website: www.pintsch.net


PINTSCH Wolber GmbH
Röttgenstr. 41
42549 Velbert
Germany
Tel: +49 2051 800 99 0
Fax: +49 2051 800 99 22
Email: info@wolber-gmbh.com
Website: www.pintsch.net
Products:
Level Crossing Technology: Barrier Drives, Lighting Technology, Diagnostic Tools, Central Visualization and Diagnostics
Axle Counting Technology: Axle Counting, Wheel Sensors
Interlocking Technology: Interlocking Systems
Shunting Technology: Electric Locally Operated Points, Train Formation Yards, Haulage Technology
Point Heating Systems
Digitization & Diagnostics
Point Machine
Company description:
PINTSCH. Safety for Rail.
Turning operational requirements into reliable technology.
As a manufacturer of safety-relevant products for railway infrastructure, our product range is focussed on the provision of systems, components and services for national and international rail traffic. From development, approval and planning, through production and assembly, to commissioning and turnkey handover. Our system solutions are tailor-made, individually dimensioned and precisely matched to the respective requirements. Our goal: to implement operational requirements in safety-relevant technology.
Our focus has always been on rail safety, safety for our fellow human beings.