Head office

Sir John Brown Building
Davy Industrial Park
Prince of Wales Road
Sheffield S9 4EX
United Kingdom
Tel: +44 114 230 0822
Fax: +44 871 872 0349
Email: info@zonegreen.co.uk
Website: www.zonegreen.co.uk
Zonegreen is renowned as the original creator of the modern rail depot protection system and is the world market leader in the field with its SMART Depot Personnel Protection Systems (DPPSTM). The system, installed throughout the UK and across the world, allows the safe and efficient control of train movements within depots – crucial in today's busy working environments – protecting both staff and infrastructure.
The DPPS is highly advanced, state-of-the-art and incorporates intelligent, distributed communication technology, as well as electronic personnel datakeys to uniquely identify staff working in different safety zones.
Zonegreen specialise in safety control systems and interlocking solutions.
Products
Rolling stock
Overhaul/workshops

Tools/Equipment/Diagnostics
Complete workshops

Traction & Control
Control

Diagnostics/fault loggers

Infrastructure
Signalling & Train Control

Complete train control
Interlockings

Track Maintenance
Buildings & Structures
Data & Information Systems
Data Systems

Automated shunting
Tools & software

Consultants
Management Support
Support Services
Operations Support
Press releases: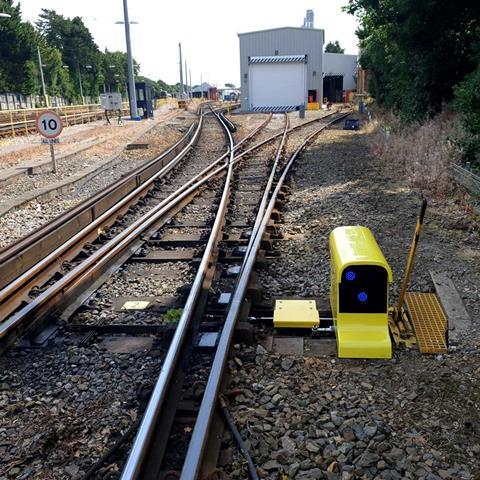 Supporting documents
Click link to download and view these files