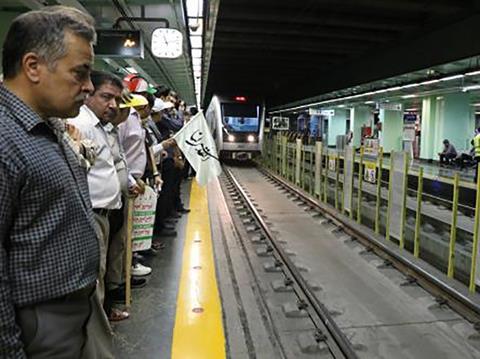 IRAN: The first phase of the second metro line in Mashhad opened on February 20, running northeast-southwest from Kashfrood to Shohada. The 8 km section of Line 2 has six stations, with an additional station due to open at a later stage.
The second phase, running southwest from Shohada to Tabarsi, will be 6·5 km with six stations, including an interchange with Line 1 at Shariati. Both sections are in bored tunnel.
Shohada will provide interchange with Line 3, the first 11·5 km section of which is under construction between Ferdowsi Bulevard and Saba Bulevard. This route is to be extended by 17 km in the longer term.
Services on Line 2 are operated using a fleet of three-car trainsets. In 2010-11 CNR Changchun supplied 70 trainsets for use on lines 1 and 2.