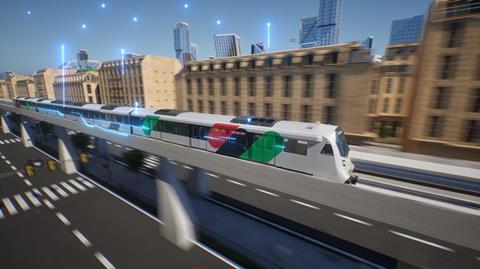 CHINA: Hong Kong's MTR Corp has selected Alstom to supply signalling and train control systems for its Lantau Extension project.
The Tung Chung Line is to be extended by 1·3 km to Tung Chung West, while a new intermediate station is to be added at Tung Chung East which will require modifications to the existing line. Civil works are expected to commence this year with completion scheduled for 2029.
Under the contract announced on March 28 Alstom's sites in Hong Kong, Saint-Ouen, Villeurbanne and Bengaluru will supply SACEM automatic train control and Smartlock 400 interlocking technology, while its CASCO Signal joint venture will supply the automatic train supervision subsystem.
A digital twin will be used to test the signalling and cybersecurity measures, while HealthHub technology will be used to monitor point machines to support condition-based and predictive maintenance.
'Six metro lines running in Hong Kong are equipped with Alstom's signalling systems', explained Toby Tiberghien, the company's Managing Director for East Asia. 'We are pleased to mark the longstanding partnership of over four decades with MTR with this new win, proving our strong capability to cater to the Hong Kong market.'