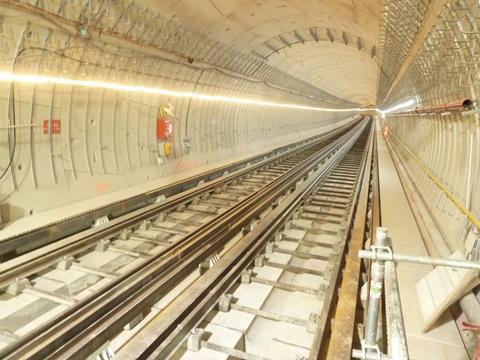 FRANCE: Paris transport operator RATP is working towards a simultaneous opening of the Line 14 northern and southern metro extensions in June 2024, the group's project Manager Stéphane Garreau has confirmed to Metro Report International.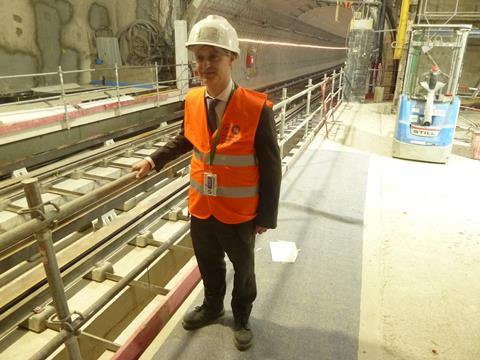 The driverless metro line currently runs for 14 km from Mairie de Saint-Ouen in the northern suburbs to Olympiades in the south, carrying around 550 000 passengers/day with peak flows of 40 000 passengers/h per direction.
A short northern extension from Mairie de Saint-Ouen to Saint-Denis-Pleyel and a longer southern extension from Olympiades to Orly Airport will extend the operational length to 27 km with 21 stations, increasing ridership to a projected 1 million passengers/day. End-to-end journey time between Orly and Pleyel is expected to be no more than 40 min.
The southern extension is being built as part of the Grand Paris Express network, but project promoter Société du Grand Paris delegated the project management of this scheme to RATP in 2015.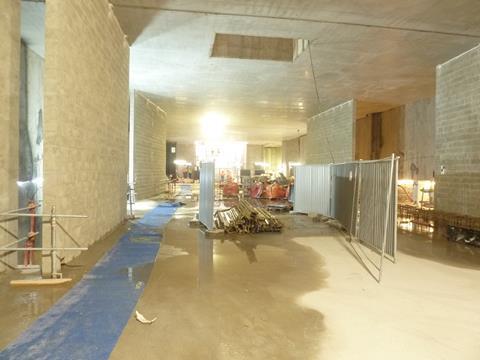 Adding seven stations, the extension will be 14 km long, including a new turnback and maintenance facility at Morangis, beyond the Orly terminus. It will serve three new interchanges, to Line 15 at Villejuif-Institut Gustave Roussy, to RER Line C at Pont-de-Rungis and to Line 18 at Orly Airport.
The turnback is being designed to accommodate up to 20 trains, while the Morangis depot will have space for 19, including six elevated servicing tracks. An additional siding is being provided for maintenance vehicles. Stabling facilities for a further 10 trains at Saint-Denis-Pleyel will support operation at 80 sec headways in the peaks, compared to 85 sec at present.
CBTC renewal
In conjunction with the two extensions, the Line 14 CBTC is being fully renewed, both because of the obsolescence of the current equipment and its inability to handle up to 60 trains in operation on the extended route at peak times.
Siemens Mobility is supplying radio-based CBTC, which is currently being installed and is expected to be operational on the existing line by the second half of 2023. The company explained that the current CBTC does not use a radio transmission, which makes the changeover process easier. Lineside signalling is being maintained as a safety backup, but only for use with manual driving.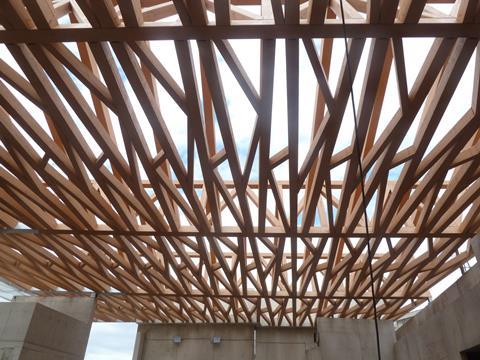 Describing the CBTC replacement as a 'world première' for a high-capacity GoA4 line, RATP's head of transport systems for the extension Eric Lebrun said the most important factor in the operation of a fully-automated metro is maintaining headways.
The third rail power supply for the extensions has also been redesigned to simplify the track installation and maintenance.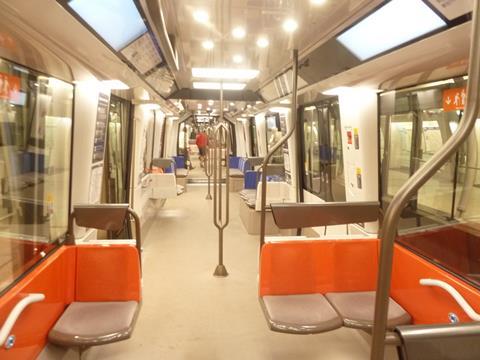 The extended line will be operated by a fleet of 72 eight-car MP 14 CA rubber-tyred trainsets, which are being supplied by Alstom. Of these, 16 have been delivered so far for use on existing route, while two more are due to be delivered to Morangis depot in November and December, ready for the start of dynamic testing on the extension in January 2023.
As with the existing line, all stations on the extensions will be fitted with platform screen doors. However, the new equipment being supplied by Portalp will extend from the platform to the station roof, unlike the hooped platform-edge screens that are characteristic of the original Line 14 stations.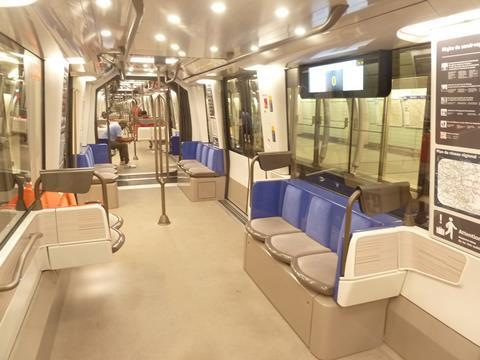 Although RATP's objective is to open both extensions in June 2024, Lebrun said Villejuif-Gustave-Roussy station would not open until the end of 2024. This station, along with those at Orly Airport and Saint-Denis-Pleyel, will be not operated by RATP. They are due to be managed by the future operating concessionaire(s) selected by Ile-de-France-Mobilités to operate the Grand Paris Express lines 15-18. There will be no dedicated Line 14 staff, but the regional transport authority is expected to designate a temporary operator to run the three stations pending completion of the other lines.
According to Garreau, the extended Line 14 is expected to carry 40% of all passengers using the Grand Paris Express network. Capital cost of the extensions is put at €2·8bn, which is being funded through Société du Grand Paris. The new rolling stock is being procured directly by Ile-de-France-Mobilités at a cost of €1bn.
On June 21 Ile-de-France Mobilités launched an online competition for the public to choose names for four of the stations on the Line 14 extensions, currently designatedsw as Kremlin-Bicetre Hôpital, Villejuif Institut Gustave Roussy, Chevilly Trois Communes and Saint Denis Pleyel. Voting is due to close on July 8.