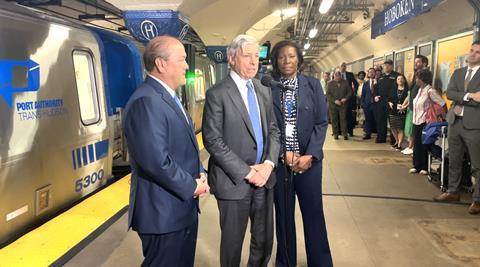 USA: The first of 72 additional EMU cars which Port Authority of New York & New Jersey ordered from Kawasaki have begun entering service on the PATH metro network.
The vehicles are all expected to enter service in 2023-24, supplementing the operator's existing 350-car fleet. This will provide an increase in capacity, allowing nearly all peak trains on PATH's Newark – World Trade Center route to be lengthened from eight to nine cars by the beginning of 2024.
Expanding capacity through the operation of longer trains and installation of new signalling is one of three components in the agency's $1bn PATH Improvement Plan. Other elements focus on reducing delays, and enhancing the passenger experience through the use of new technology and the provision of additional staff.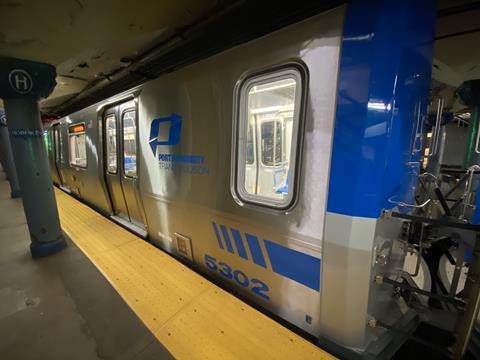 In 2018 PANYNJ awarded a $180m contract to the local Kawasaki Rail Car subsidiary of Kawasaki Heavy Industries for the supply of the 72 vehicles, at which time delivery was anticipated in 2021-22. In the event, the first cars were not delivered to PATH until September 2022.
'The addition of these new rail cars aligns with our broader initiative to enhance service quality, improve customer experience, and boost overall capacity across the PATH system', said PANYNJ Executive Director Rick Cotton on April 13, before the first vehicles was put into revenue service. 'With ridership recovering from the pandemic, we anticipate more riders utilising the PATH system and want to ensure we have the capacity and reliability people expect.'
PATH carried nearly 82 million passengers in 2019. The Covid-19 pandemic reduced ridership to 38·9 million trips in 2022, but PANYNJ expects to achieve an overall average of at least 60% of its former daily ridership by the end of 2023.