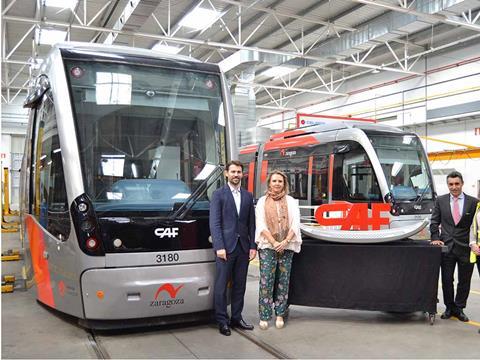 SPAIN: CAF subsidiary RL Components presented a tram front-end produced using additive manufacturing on October 24.
The front-end fitted to an Urbos tram at Tranvía de Zaragoza's depot was developed in partnership with CAF Digital & Design Solutions.
Additive manufacturing, also known as 3D printing, enables the design and manufacture of parts with different dimensions without the need for moulds.