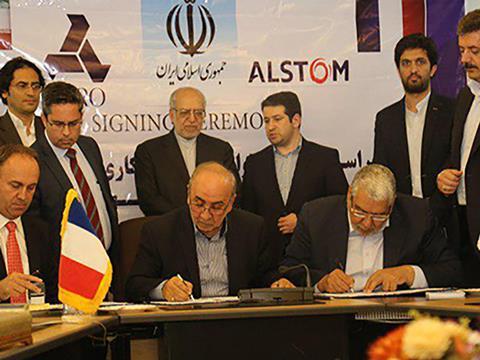 IRAN: Alstom, Industrial Development & Renovation Organization of Iran and Iranian Rail Industries Development Co signed an agreement on July 23 defining the terms for the potential formation of a joint venture to produce urban and suburban rolling stock in Iran.
This builds on a memorandum of understanding signed by Alstom and IDRO on January 27 2016 which envisaged co-operation to support the development of the country's public transport infrastructure.
According to local media reports, Alstom would have a 60% stake in the proposed joint venture, with IRICO and IDRO each holding 20%. Rolling stock could be produced at IRICO's factory in Abhar, with the partners envisaging a domestic market for 1 000 vehicles over three years as well as opportunities for exports.