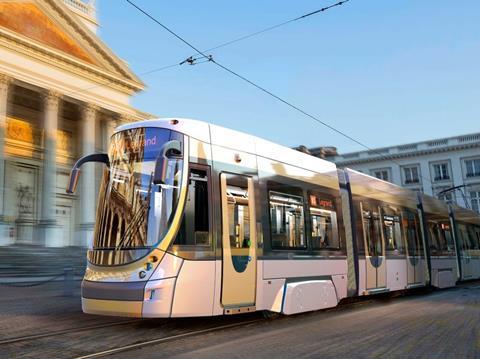 BELGIUM: Brussels transport operator STIB has ordered a further 30 five-section Flexity trams from Bombardier Transportation, the supplier announced on June 18.
The €67m order is an option on a €480m framework contract for up to 175 trams signed in April 2018. The base order was for 49 five-section trams 32 m long and 11 seven-section trams 43 m long, to be delivered from early 2020. The 30 extra trams are to be delivered from December next year.
The vehicles will be equipped with LCD passenger information screens, an 'intelligent' climate control system, Bombardier's Obstacle Detection & Assistance System that uses cameras and sensors to detect pedestrians and other vehicles, and a soft nose for collision safety.
On the occasion of the 150th anniversary of trams in Brussels, King Philippe unveiled a full-scale mock-up of the city's next-generation Flexity tram on April 30.