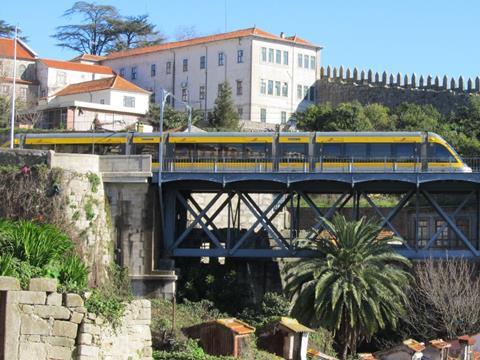 PORTUGAL: Metro do Porto has received three bids for a contract to supply 18 light rail vehicles, the authority announced on April 30.
Metro do Porto called tenders in December for the contract with an estimated value of €56·1m, including five years of maintenance. Bids have been received from CRRC Tangshan, Siemens Mobility and Škoda Transportation.
The tender specifies that the bidirectional vehicles must have a minimum capacity of 240 passengers, including 60 seated, and a maximum speed of at least 80 km/h. Tenders will be evaluated on technical criteria (with a weighting of 40%); capacity, comfort and accessibility (35%); and price (25%).
Deliveries are envisaged to take place in 2021-23 at the rate of one per month. The vehicles would be used on all lines of the Metro do Porto network, augmenting the current fleet of 72 Eurotram and 30 Flexity Swift LRVs supplied by Bombardier.
On April 5 Metro do Porto called tenders for contracts to build a new 2·5 km line and extend Line D south by 3·2 km. Work on these two projects is expected to begin in early 2020 and be finished in 2023.