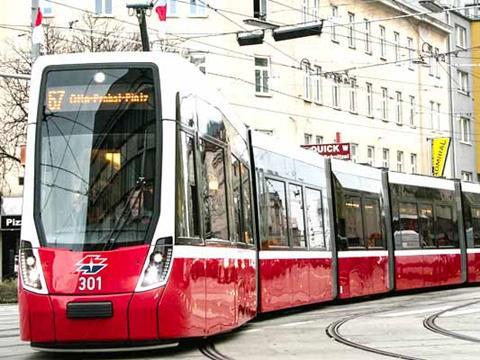 AUSTRIA: The first Flexity Wien tram entered revenue service on December 6 on Route 67.
Bombardier Transportation is delivering 119 trams from its factory in the city until 2025 under a €431m contract signed in 2015 that includes 24 years of maintenance support under the manufacturer's FlexCare programme. There are options for up to 37 more trams, which could be exercised to support future expansion of the network, with the contract potentially worth up to €562m.
Two pre-series trams have completed more than 4 000 km of test running across the network. Deliveries of series-built vehicles are due to start in January, with the trams initially deployed on routes D, 1, 6, 67 and 71.
The Flexity Wien is 34 m long and 2 400 mm wide with capacity for 211 passengers. In order to save energy, the LED lighting and air-conditioning automatically adjust to the number of passengers on board.