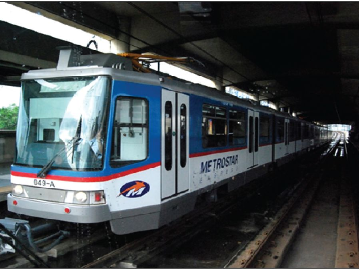 PHILIPPINES: The government signed a loan agreement with Japan International Cooperation Agency on November 8 for the metro Line 3 rehabilitation project.
The 40-year, ¥38·1bn loan will fund the overhaul of infrastructure and rolling stock on Line 3 with the aim of returning it to its design capacity, as well as improving safety.
Infrastructure work will include replacement of track, power supplies and overhead catenary. Diagnostic technology and 'high-precision repair technology' are to be installed. Signalling is also to be upgraded. Stations would have CCTV, public address systems, lifts and escalators renewed.
The project also covers the overhaul of the fleet of 72 light rail vehicles, as well as road-rail vehicles and depot equipment.
Infrastructure work is due to be carried out in 26 months. Completion of the rolling stock fleet is scheduled for 43 months.