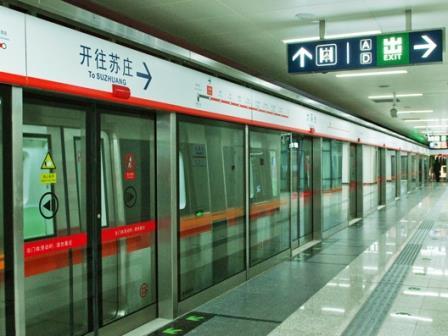 CHINA: The first phase of Beijing metro Line 9 and two other extensions were opened on December 31, with over 126 000 passengers carried on the first day. The three routes are officially being operated as a trial service for the fist 12 months, pending formal approval. The new lines are expected to carry 500 000 passengers a day.

Work began in 2007 on the southern section of Line 9, which will eventually reach 12∙6 km, from Beijing West Railway Station to Guogongzhuang. This has cost 6∙75bn yuan to complete. The line is currently isolated from the rest of the network, apart from the suburban Fangshan Line, which has been extended from Dabaotai to the interchange at Guogongzhuang. In future Line 9 will be extended north from Beijing West to connect with Line 1 at the Military Museum, and Line 4 at the National Library.

The two other extensions include the second phase of Line 8 from South Gate of Forest Park to Huilongguandongdajie, with five intermediate stations including an interchange to Line 13 at Huoying. The eastern section of Line 15 links Houshayu to Fengbo, adding four stations.

With the three extensions increasing the network to 372 km, the Beijing metro now has 227 stations on 15 lines, with daily passenger traffic expected to reach seven million. There are a further 10 lines under construction, four of which are planned for completion by 2012.

By 2020, the total length of the network is expected to reach 1 000 km.