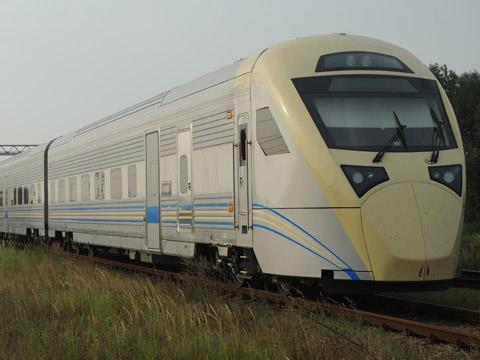 SAUDI ARABIA: On March 14 Saudi Railway Co Chairman Mansour Al-Maiman signed a 533m riyals contract for CAF to supply and maintain five diesel push-pull trainsets for the North-South Railway.
The new trains are to be delivered within two years. Capable of operating at speeds up 200 km/h, they will have a restaurant car, family and prayer areas, and will be able to carry passengers' cars.
Al-Maiman said that the purchase would be financed by the Saudi government either directly or via the Public Investments Fund of which he is Secretary-General. Issuing sukuk Islamic bonds is another option.
CAF has also signed a contract to supply Saudi Railways Organization with an additional four push-pull trainsets, which together with the SAR contract is worth a total of €200m.
The Spanish firm says that its total orderbook in the 'demanding and competitive' Saudi market is now worth €400m.