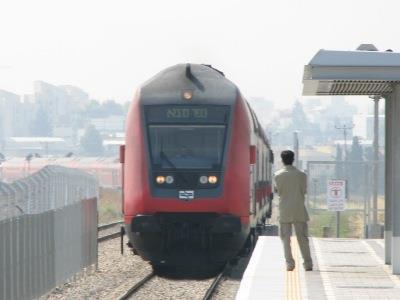 ISRAEL: General Manager Yitzhak Harel confirmed on October 11 that the Israel Railways' tender committee had awarded a US$195m contract to Bombardier Transportation for a further 78 push-pull double-deck coaches.
Having supplied ISR's first generation of double-deck vehicles for the expanding suburban routes around Tel Aviv, Bombardier was selected ahead of a rival bid from Finmeccanica of Italy. The contract has reportedly been signed following several months of negotiation which secured a reduction of between 15% and 20% on the price, and a commitment that the lower price will be carried forward to any future orders.
The order covers a build of 10 six-car trainsets, together with a further 18 vehicles to expand the current double-deck sets from five to six cars. Including one car offering full disabled accessibility, each trainset will provide 800 seats. Deliveries are expected to begin in November 2011 for completion by April 2012.
According to Harel, ISR has opted to concentrate on double-deck rolling stock in order to accommodate rapidly-growing numbers of passengers, with the strong annual growth seen in recent years showing no sign of abating. Double-decking avoids the need for extensive platform lengthening, whilst the vehicles' large doorways ensure rapid boarding and alighting.
Given the need to prepare for the opening of several new lines now under construction, which he envisages 'will undoubtedly further increase passenger traffic', Harel is pressing the the Finance and Transport ministries to 'approve budget increase to finance the purchasing of additional trains'.